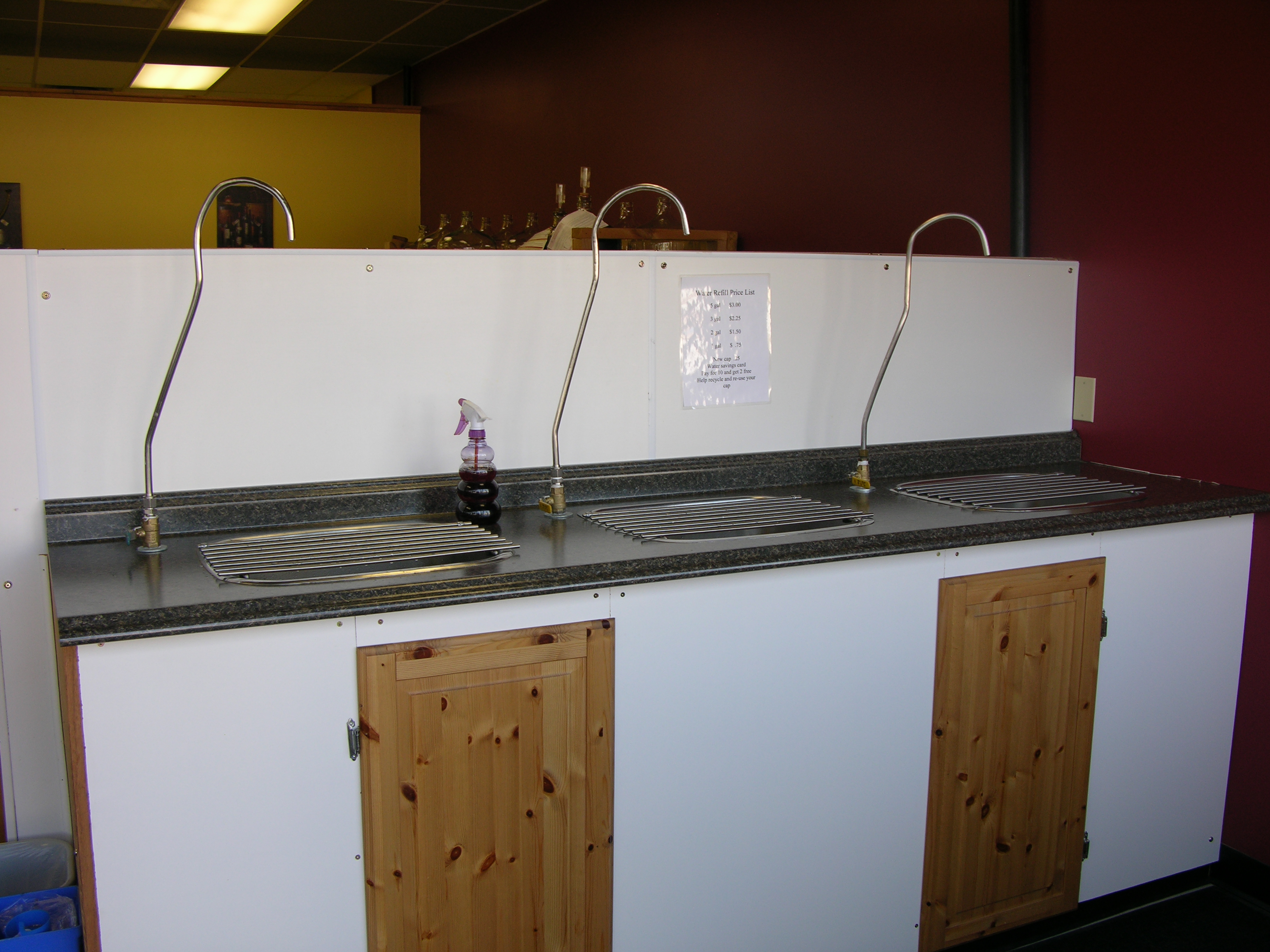 We offer Reverse Osmosis Water for refilling your empty water jugs. Check out our onsite water refill station.

We also offer new refillable water bottles of all sizes, dolphin pumps - ideal for camping, and water filters for all under the counter sytems.
Over the past 8 years, there has been an increasing emphasis on our health. More than ever before, people are more conscientious and aware of the safety of the products we consume and the overall impact these products have on our health.
In this health conscious society that we live in today, more people are being actively aware as to what we eat and drink. We at Wines With A Twist are proud to be able to play a significant role in bringing products that will have a positive impact on people's lives.
With Reverse Osmosis, it can remove dissolved minerals that cause hardness, toxic chemicals and other impurities in water. It removes contaminants such as chromium, mercury, nitrate and fluoride. It will improve the taste of water, plus treated water will not produce a mineral build-up in kettles and coffee pots. So, the advantages of the Reverse Osmosis water are that it will give the public a delicious, pure, salt-free drinking water plus peace of mind knowing that their water is highly pure. At Wines With A Twist, we have our water tested on a regular basis, along with change of filters.